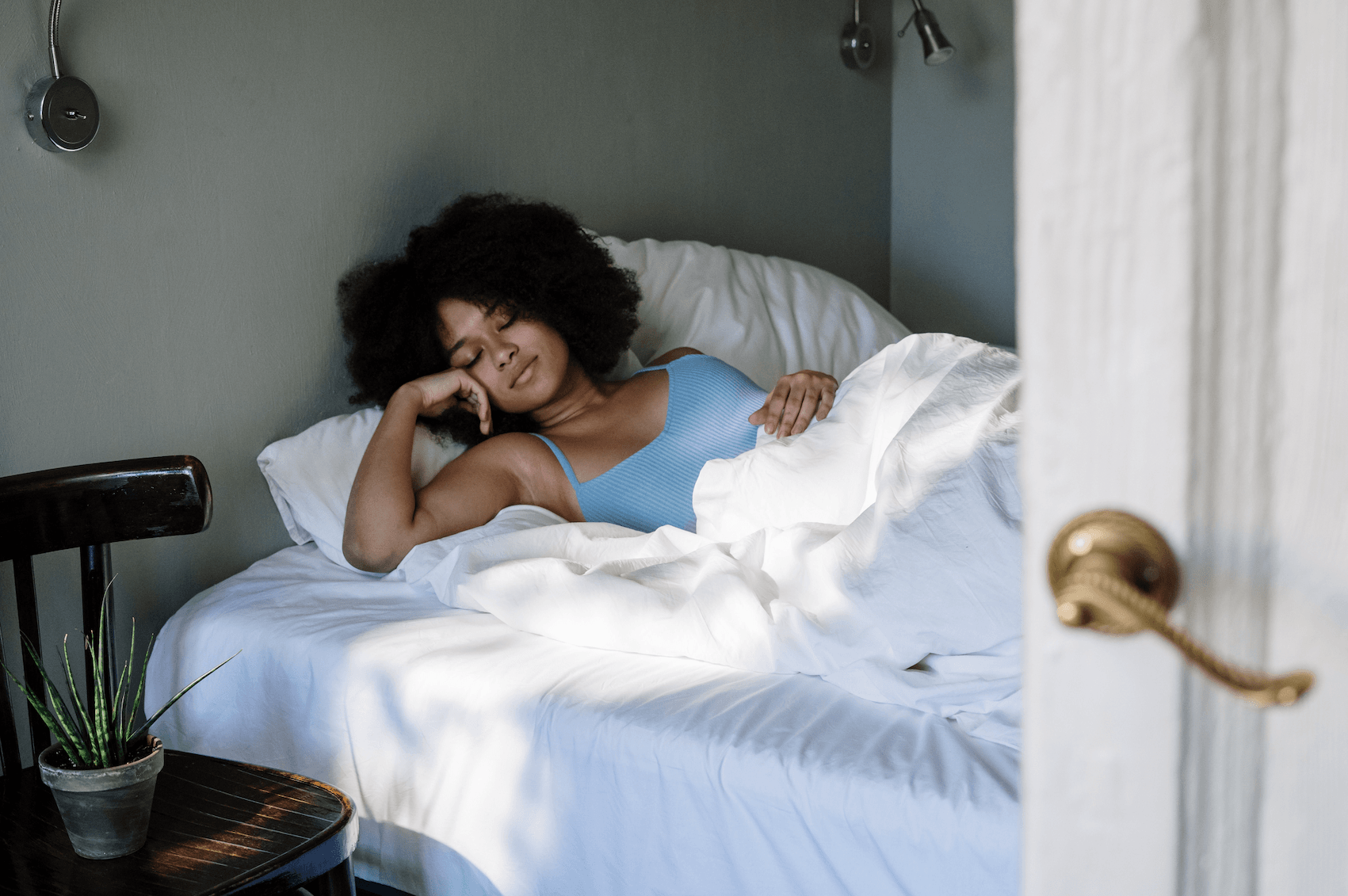 13 Things That Can Help You Fall Asleep
Having trouble falling asleep? There could be a number of reasons for this. However, cultivating healthy sleep habits can help you to sleep. Here are a few things you can do:
LIGHT CAN HELP MANAGE YOUR CIRCADIAN RHYTHMS.
Avoid exposure to bright light in the evening and expose yourself to sunlight in the morning. Bright light helps reset your circadian rhythm and this helps improve sleep, mood and focus.
CUT OUT THE NOISE.
This includes a bed partner's sleep disruptions such as snoring. Consider using ear plugs, 'white noise' machines, humidifiers, or other devices to help cut out surrounding noises that could disrupt your zzzs.
KEEP YOUR BEDROOM COOL.
The temperature should ideally be between 60 and 67 degrees fahrenheit. You could consider using a fan or air-conditioner to keep the room cool.
AVOID ALCOHOL, CIGARETTES, CAFFEINATED FOOD AND BEVERAGES, AND HEAVY MEALS IN THE EVENING.
Alcohol, cigarettes and caffeine all disrupt sleep. Eating big or spicy meals can cause discomfort from indigestion and make it hard to sleep.
EXERCISE DAILY.
Vigorous exercise is best, but even light exercise is better than no activity, when it comes to helping you sleep better. But ensure that you get your work out in at least two hours of your bedtime.
HYDRATE PROPERLY BEFORE BED.
Many people wake up thirsty in the middle of the night.
PUT THE SCREEN AWAY.
The light from your screens can make it harder for your body to power down for the night. So it's best to put away your phone/laptop/ tablet at least an hour before bedtime.
AVOID DAYTIME NAPS.
Taking naps late in the afternoon or in the evening can hamper your body's ability to fall asleep quickly at night. Try to avoid them or if you absolutely must, limit them to under 20 minutes.
MANAGE STRESS EFFECTIVELY.
Stress is an often-overlooked cause of poor sleep.
SLEEP ON A COMFORTABLE MATTRESS AND PILLOW.
Make sure your mattress is comfortable and supportive. Your current mattress may have exceeded its life expectancy (9 - 10 years for good quality mattresses).
STICK TO A FIXED SLEEP SCHEDULE.
Try to go to bed and wake up at the same time, even on the weekends. This helps regulate your body clock and will help you fall asleep and stay asleep through the night.
PRACTICE A RELAXING BEDTIME RITUAL.
Your body needs time to shift into sleep mode, so spend the last hour before bed doing a calming activity. Whether it's sipping some calming chamomile tea, meditating or spraying lavender mist in your room, there are a number of ways to relax and prepare your body for bedtime.
TRY A MELATONIN SUPPLEMENT.